Color coated aluminum strip production process

The color coated aluminum strip is beautiful in appearance and generous in appearance and is widely used in the daily life of beverage cans, coated pressure plates, metal furniture, household appliances, food packaging, transportation and construction industries. Also more and more close, the requirements of the coating quality is also getting higher and higher.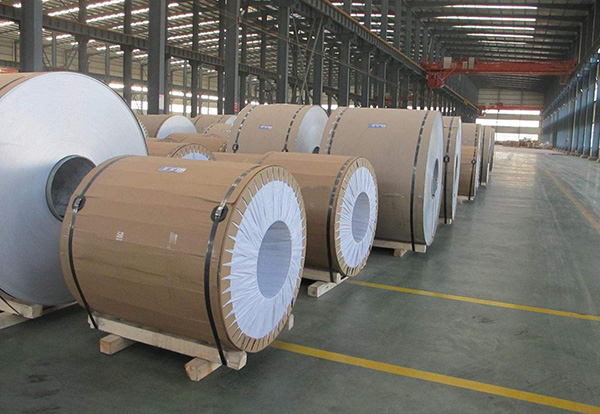 color coated aluminum strip process:

Using a forklift truck or workshop crane and other means of transportation with the sleeve of the coil delivered to the uncoiler inlet coil support; and then by the entrance of the coil car lift the coil, loading uncoiler unwinding; strip through the clip After feeding the roller and cutting the head into the strip stitching machine and the tail of the last roll for stitching, the stitching machine repairs the stitched part of the strip by a trimming machine; and then, When the roll change, the entrance section of parking, feeding from the revolving tower, after the completion of the new material head and the last part of a coil suture operation, the entrance section speed and then rose to the required working speed, leaving the entrance of the revolving tower Of the strip after cleaning, rinsing and passivation treatment, and after drying by the wind knife, into the coating chamber for coating; coating the strip through the curing oven to cure the coating, the curing temperature is about 260 ℃; to leave the curing After the strip of the furnace passes through the air, the surface is coated with wax and electrostatically coated with oil; then, the strip passes through the outlet revolving tower to enter the exit section, the exit section includes a inspection table for checking the appearance quality of the strip; Tower to normal storage After the degree, the outlet section rate is further reduced to normal operating speed.


---